SUPERIOR HEALTH CARE
& A COMPASSIONATE TEAM
About Peak Neurology and Sleep Medicine in Anchorage
About Peak Neurology
Peak Neurology and Sleep Medicine is an Alaskan owned and operated practice specializing in neurology and sleep disorders. Our physicians have extensive experience and are recognized as leading providers in diagnosing and treating neurological and sleep disorders in the Alaskan community. PEAK is dedicated to providing access to superior health care from a qualified team of compassionate providers focused on the complex and unique needs of each patient.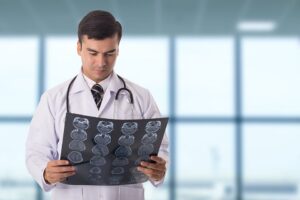 Our Mission
To provide Alaskans access to superior health care from a team of compassionate providers focused on the needs of each patient.
Our Vision
Our vision is to create a place that employees and patients enjoy coming to. Our employees should be provided with the autonomy to get their work done independently, while actively encouraging their peers through collaboration and mutual accountability.
We will strive to improve the quality of the lives of patients, owners and employees. With this spirit in mind, we hope to see our employees continue to be engaged every single day, to continually grow and learn, making our practice the most educated neuroscience practice in Alaska.
From the moment we answer the phone or our patients walk through our door, we are noticeably different from ALL other medical practices, providing a pleasant, rewarding experience.
Access
Along with the community, we are responsible for providing vital services to those in need.
Merit
We aim to demonstrate that our approach positively impacts patients and our community.
Education
We work to educate ourselves, our patients, and our community.
Stewardship
We invest in our community and practice in a manner consistent with our mission and vision.
Integrity
We strive to provide honest, professional care for each of our patients.
Teamwork
Every member of our team plays a crucial role in addressing the needs of our patients.
What We Do
We specialize in adult neurology and both adult and pediatric sleep disorders, including:
Alzheimer 's disease
Botox injections
Dementia
Deep Brain Stimulation Programming
Electromyography (EMG)
Essential tremors
Head injury
Lewy Body Dementia
Migraine and other types of headache
Multiple sclerosis
Infusion therapy
Neuropathies
Neurorehabilitation
Parkinson's disease
Seizure
Sleep disorders
Inspire
Stroke
Tremors
Vagus nerve stimulators
Meet Our Experienced Team in Anchorage