Our Experienced Team in Anchorage
Dr. Robert Lada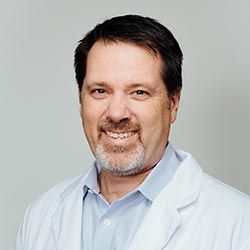 Dr. Lada attended Medical School at Case Western Reserve University in Cleveland, Ohio with a Fellowship in NeuroIntensive Care at the Cleveland Clinic Foundation. He is Board Certified in Neurology in addition to Sleep Medicine and Vascular Neurology. He remains passionate about stroke prevention and caring for patients along the continuum of emergent and acute care of cerebrovascular injuries.
Educating patients and physicians about Neurology has always been an important part of his daily practice. After completing his training, he served as the Director of Cerebrovascular Medicine in the Summa Health System in Akron, Ohio for 10 years.
With enthusiasm and a vision to serve communities in need of his subspecialty, Dr. Lada moved to Alaska with his wife and four children in 2008. Here, he accepted the position as Medical Director of Neuroscience Services at Providence Alaska Medical Center and continues in this role currently. He has worked tirelessly to further advance the delivery of emergency treatments for stroke patients by developing the Telestroke program that now reaches numerous communities throughout the state of Alaska. He continues to provide education for practicing physicians through regular lecture series and enjoys teaching medical students at the WWAMI School of Medicine on the campus of the University of Alaska Anchorage.
Desiring better neurologic care for all Alaskans, he spearheaded the development of PEAK Neurology and Sleep Medicine in 2014 and is a founding partner. In addition to seeing patients who have experienced strokes, he continues to enjoy his practice of general neurology and sleep medicine.
Dr. Marci Troxell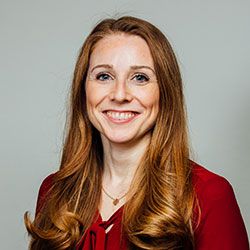 Dr. Troxell is Board Certified in Neurology and fellowship trained in Electrophysiology. She earned her medical degree at the University of North Texas Health Science Center in Fort Worth, and completed her neurology residency and electrophysiology fellowship at Baylor University Hospital in Houston.
Born and raised in Alaska, Dr. Troxell returned home in 2009 to provide care to patients in her home state.
Dr. Graham Glass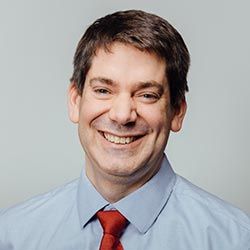 Dr. Glass is Board Certified in Neurology and specializes in movement disorders and sleep medicine. He is the only fellowship trained Movement Disorders specialist in the state of Alaska, providing care to Parkinson's disease patients, patients with dystonia and other movement disorders.
He is also Board Certified in Sleep Medicine and his areas of sleep interest include obstructive sleep apnea, restless legs syndrome, periodic limb movements, central sleep apnea and other sleep-related breathing syndromes, insomnia, circadian rhythm disorders, parasomnias, and other sleep-related movement disorders.
Dr. Glass earned a medical degree at the University of Texas in San Antonio. He completed a medical internship and neurology residency at Tufts-St. Elizabeth's Medical Center in Boston; a movement disorders fellowship at the Mayo Clinic in Rochester, Minnesota; and a Sleep Medicine Practice Pathway at UCSF Medical Center where he practiced until 2013.
Dr. Glass is a member of numerous professional societies, including the American Academy of Neurology, International Movement Disorders Society and American Academy of Sleep Medicine. He is also currently serving as Secretary for the Alaska State Medical Association.
 Dr. Ross Dodge
Adult & Pediatric Sleep Medicine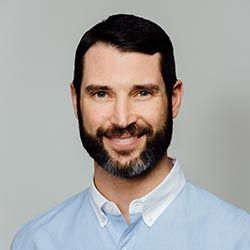 Dr. Dodge is dual board certified by the American Board of Internal Medicine (ABIM) in Internal Medicine and Sleep Medicine. He served in the Air Force from 2005 through 2016, separating from the military to remain in Alaska. He served as the Medical Director for Sleep Medicine at Joint Base Elmendorf-Richardson. Dr. Dodge has been the Pediatric Medical Director for Peak Neurology since 2015 and also currently serves as Medical Director of Peak's Sleep Lab.
He sees a full range of patients with sleep disorders, however, his area of clinical focus is pediatric sleep medicine, with special emphasis on sleep disordered breathing (e.g. sleep apnea), parasomnias, and insomnia disorders.
He is actively involved in continuing education and community education, providing regular lectures on a variety of sleep disorders. Teaching is a highlight for Dr. Dodge, who has received multiple teaching honors, including consecutive "Resident of the Year Awards", "WSU Academy of Medicine Outstanding Resident Award" and the "Arnold P. Gold Foundation Humanism & Excellence in Teaching Award".
Dr. Dodge went to medical school at the Medical College of Virginia, VCU Campus, and completed an internship and residency in Internal Medicine at Boonshoft School of Medicine/Wright Patterson AFB Medical Center. After graduation from residency, he completed a fellowship in Sleep Disorders Medicine at Wilford Hall Medical Center at the San Antonio Uniformed Services Health Education Consortium. He is active in several medical societies, including the Alaska State Medical Association (ASMA), the American Academy of Sleep Medicine (AASM) and American College of Physicians (ACP).
While the practice of medicine is his passion, he loves to spend his free time backcountry skiing in the winter and trout fishing in the summer. He and his wife have three young children and live in Anchorage.
Dr. Tasha Powell
Board Certified Neurologist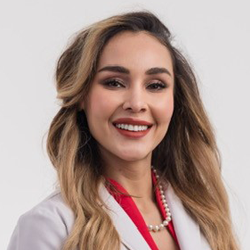 Dr. Powell was Born in Chicago, IL however has spent most of her youth in Europe until her return to the U.S. in 1996, after which she completed high school and college education in Anchorage, Alaska. Following a degree in molecular biology and piano performance she joined the Military via commissioning in the Officer ranks through the Army Health Professions Scholarship Program; a prestigious program for military sponsored medical school training. Through this scholarship program she completed a Doctorate of Medicine degree (MD) at Wake Forest School of Medicine, graduating top third of her medical school class in 2009.
Having developed an interest in the complexities of the central and peripheral nervous system disease she completed residency in Adult Neurology at Walter Reed National Military Medical Center, one of the most prominent U.S. Military Medical Centers known for its history of service to many U. S. presidents in the 20th century. Her active duty service positions include Chief of Neurology Services, and Officer in Charge (OIC) for the Neurology Departments at Evans Army and Fort Belvoir Community Hospitals, respectively. Dr. Powell has held several faculty appointments through USUHS (Uniformed Services University of the Health Sciences), University of Colorado School of Medicine, and University of Washington School of Medicine where she taught rotating medical students and residents. She has been published with abstract presentations at several society meetings.
Since separating from the military in 2017, Dr. Powell has continued to work in the field of neurology with ongoing interest in all aspects of adult neurology conditions.
Generally patients appreciate Dr. Powell's candid and thorough approach, with attention to education on the disease process and encouragement for patient involvement in treatment plan decision making. Dr. Powell has found a strong following from her patients due to her passion for disease prevention via nutrition and lifestyle factors which in light of most recent evidence, she believes can modulate the most common disease processes encountered in our society today.
Mark Holman, PSY. D.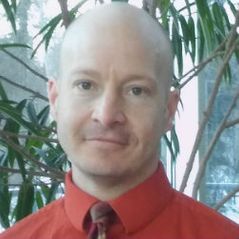 Dr. Holman is a licensed clinical and health psychologist who specializes in the treatment of insomnia. Utilizing a highly specific approach called cognitive behavioral therapy for insomnia, his patients can expect to sleep much better or cured of insomnia in two to four weeks. The therapy works by reducing the arousal response that keeps people awake, aligning one's routine to their circadian rhythm, strengthening the sleep drive, and conditioning the body and mind to have a sleep response produced from the bed. Dr. Holman takes a collaborative approach to tailor the treatment to meet your unique preferences and needs.
Genevieve Corbett, APRN, ANP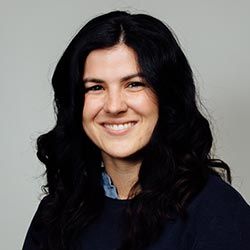 Genevieve is a born-and-raised Alaskan. Her medical educational background began with a Bachelor of Science in Nursing Science from the University of Alaska Anchorage, which she completed in 2007. She worked for several years as an emergency room nurse in both Denver and Anchorage before deciding that she wanted to change how she helped people. She returned to UAA for a Master's of Science degree in 2012 and joined Peak in July of 2015. She has been undergoing training in both neurology and sleep medicine during her time here.
In addition to her work, she enjoys traveling and spending time with her family.
Emily Garhart, APRN, ANP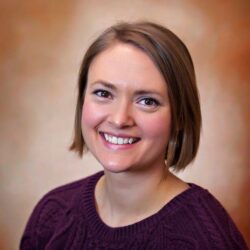 Emily is a life-long Alaskan who graduated with both her Bachelor's and Master's degrees in Nursing through the University of Alaska Anchorage. She began her nursing career in the Emergency Department, where she worked for 7 exciting years. She obtained her license as a Nurse Practitioner in order to focus her attention on patient education and individualized care. She started in Family Practice promoting healthy lifestyle, illness prevention, as well as treated a wide variety of acute and chronic health conditions across the lifespan. Recognizing that great quality sleep is an essential, but often a complex component to achieving optimal health, she has steered her practice to sleep medicine and is excited to be a part of the Peak Neurology and Sleep Team!
During her spare time, Emily enjoys outdoor adventures with her family including hiking, skiing, fishing and hunting.
Danielle Lisse, APRN, DNP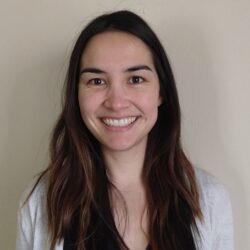 Danielle is certified as a Pediatric Nurse Practitioner. She received both her Bachelor of Science in Nursing and Doctor of Nursing Practice degrees from the University of Washington. Prior to becoming a nurse practitioner, Danielle worked as a nurse in pediatric hematology and oncology for seven years and became interested in the field of sleep medicine after seeing the prevalence of sleep disturbances in the pediatric population. Her doctoral project focused on arming pediatric primary care providers with sleep resources, including screening tools and educational pamphlets, to combat insufficient provider and family knowledge about inadequate sleep. Danielle has a keen interest in promoting healthy sleep for children and their parents. She works part-time doing pediatric sleep medicine at Peak Neurology and Sleep Medicine and provides primary care services at Alaska Center for Pediatrics.
Initially a California native, Danielle is ready to embrace the four seasons in Alaska. She is excited to learn how to cross country ski in the winter and plans on taking advantage of the long summer days by fishing and hiking with her husband and dog. She is also an avid baker, and loves chocolate.
Jimin Hwang, APRN, ANP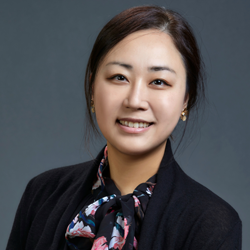 Jimin (pronounced Gee-min) is a transplant to Alaska from Seoul, Korea. She is a board-certified Family Nurse Practitioner who received her master's degree from the University of Alaska Anchorage. She has 10 years of experience as a registered nurse in many different specialty areas including the stroke and intensive care units. She decided to go back to school for her Nurse Practitioner degree to focus more on the primary care side of medicine. She quickly grew her interest in sleep medicine, an essential component of health promotion. She strives to provide compassionate care in her medical practice.
Jimin enjoys skiing and hiking around Alaska with her dog outside of work. She also enjoys traveling to different places and hopes to go on short-term medical humanitarian missions. She is excited to be a part of Peak Neurology and Sleep Medicine!
Jaclyn Housley, FNP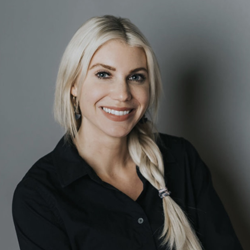 Jaclyn is a board-certified Family Nurse Practitioner who received her master's degree from Spring Arbor University, Michigan. Prior to becoming a FNP, Jaclyn worked in many fields as a travel registered nurse, mostly surgical. Her initial learning experience was being part of Mayo Clinic's neurosurgical team. Jaclyn has volunteered on medical missions around the world such as Nepal, the Philippines, Africa, and more. She plans to offer compassionate care to villages here locally and around the world. From then on Jaclyn has held an interest in promoting healthy sleep, diet, and exercise in the community as a provider
Jaclyn was introduced to Alaska in 2013 through a family-owned commercial salmon fishing business as deckhand. Her love for the great outdoors: winter, mountains, hiking, skiing, fishing, hunting, and flying has made her home here. She is very excited to be part of Peak Neurology and Sleep Medicine!
Receive Superior Care in Anchorage